Here's Where The Magic Happens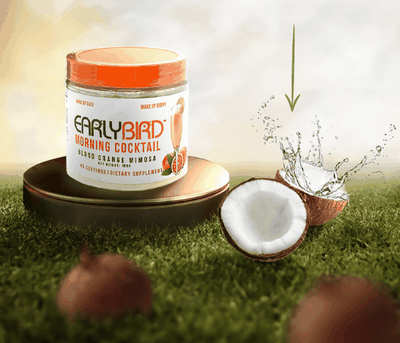 Electrolytes
Better than water, our electrolyte blend delivers supercharged hydration when your body needs it most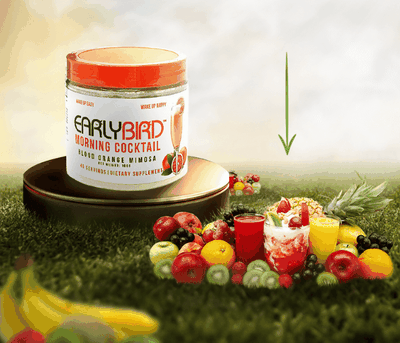 Spectra™ Blend
Unique mix of antioxidant fruits & vegetables which lowers oxidative stress (makes you feel good)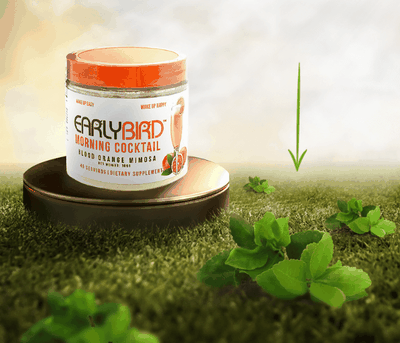 L-theanine
An Amino Acid found in tea leaves that promotes smooth energy and intense focus, all day long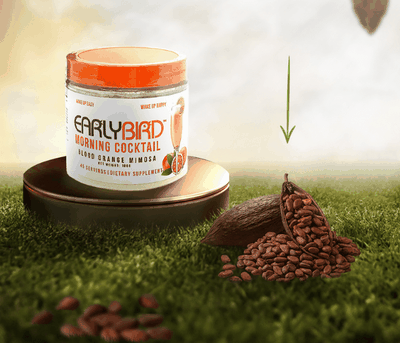 Theobromine
Alkaloid found in chocolate! Giving you that warm and fuzzy feel-good feeling without the sugar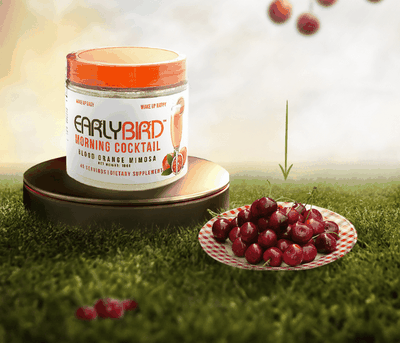 Neurofactor
A patented form of coffee-berry that increases BDNF levels (providing elevated focus and mood)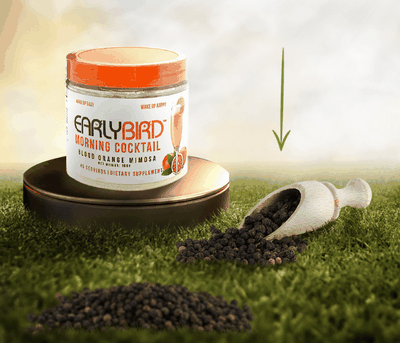 Bioperine
A patented form of black pepper extract proven to make all ingredients more bioavailable (makes EarlyBird work even better)
1) Supercharged Hydration Blend
Our specially formulated, high-quality electrolytes deliver the hydration your body needs to function optimally. It's literally like drinking supercharged water.
2) Clean Energy Blend

A unique blend of green coffee bean extract, a patented antioxidant blend of over 25 fruits and veggie extracts, L-theanine, and GABA which:
Eliminates

 the thought of the snooze button.

​Delivers a clean, long-lasting energy

 to carry you easily through the morning - and beyond!

​

Provides a boost

 

WITHOUT

 a crash.
3) Be Happy Blend

The powerful combination of patented nootropics, Ashwagandha, Theobromine, and Neurofactor:
Helps you start your morning

feeling motivated

Launches you out of bed

in a great mood
Sets you up for a productive day
Join Club EarlyBird Today and get
3 FREE Bonuses!
1) FREE Cocktail Shaker Cup
2) FREE E-Book- The Perfect Morning Routine
3) We Pay Shipping